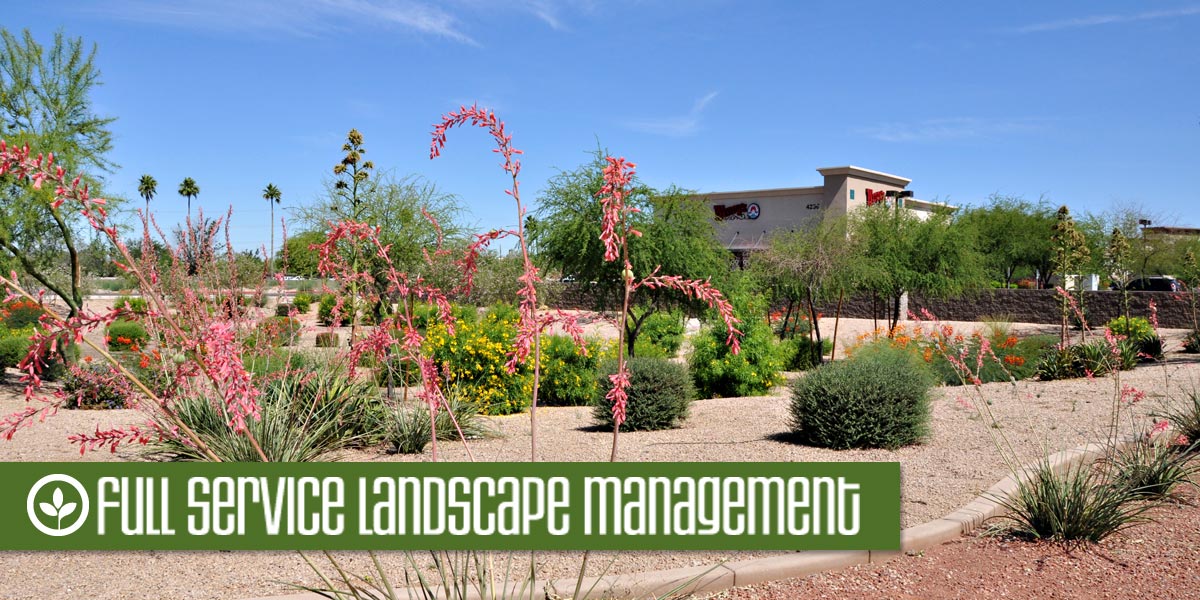 Comprehensive Landscape Maintenance
Our experienced maintenance teams are trained in the latest gardening and horticulture practices in order to enhance your property's beauty.
• Construction & Design (License No. ROC 305809)
• Exterior Landscape Maintenance
• Turf and Ornamental Maintenance
• Seasonal Flower Rotation and Installation
• Tree Trimming: Pruning, Removal, Stump Grinding, Diagnostics, Fertilization, Spraying, Cabling & Bracing, Annual Maintenance
• Emergency Damage Repair
• Weed & Pest Management – Licensed Chemical Applicator Provides Pre & Post Emergent Applications
• Irrigation Maintenance – Irrigation System Repairs, Irrigation System Modification
To ensure our employees safety, they are equipped with the highest quality equipment in the industry.
Service Area:
Hermosa Landscape Management provides commercial landscape services to the entire Phoenix
metro area, Maricopa and Casa Grande, AZ. Please contact us for more information about your property.